OFFICE SPACES IN MAKATI CITY, METRO MANILA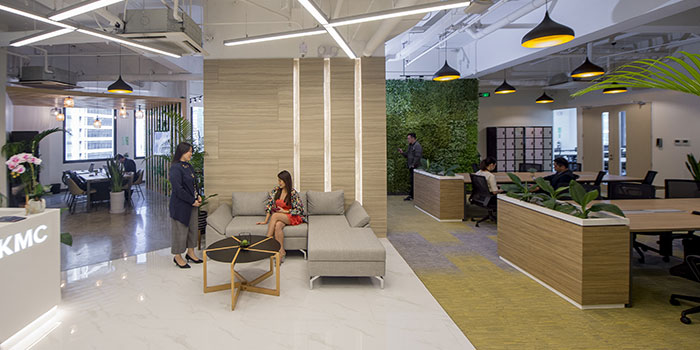 KMC offers private offices and coworking spaces for rent in Makati available for startups, growing companies, and multinationals. We have the largest inventory of serviced office space for rent in the Philippines, so companies can rest assured that we have a flexible workspace that fits their needs.
Makati is the National Capital Region's first central business district (CBD). The city is the major financial, commercial, and economical core of the Philippines because of the various multinational companies whose headquarters are based in the city.
Makati also houses numerous foreign chambers including the American Chamber of Commerce, Italian Chamber of Commerce, and the Israeli Chamber of Commerce of the Philippines. Various embassies also abound in the area, such as the Canadian and Royal Belgian embassies. Makati is also home to Ayala Avenue, one of the country's cornerstones for economic progress.
Ayala Avenue runs across the heart of the central business district. Along Ayala Avenue lies one of the Philippine Stock Exchange towers, along with numerous high-rise buildings that house the Philippines' biggest companies.
Other than private offices for rent inside serviced offices, Ayala Avenue's office buildings also contain coworking areas.
MAKATI OFFICE SPACE MARKET
We know Makati better than anyone, considering how we have private offices for rent along Ayala Avenue and worked in the district for a long time. We've explored and investigated every building with units that have available office spaces for lease, and we can assist you in finding the ideal workspace in Makati. For all of your inquiries, contact us today.