OFFICE SPACES IN CLARK CITY, PAMPANGA PHILIPPINES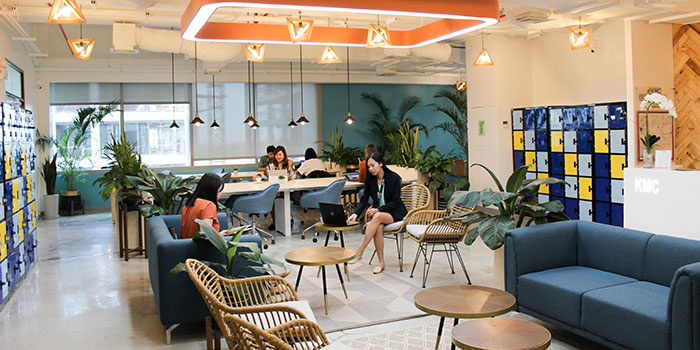 KMC can cover any company's need for flexible office space for lease in Clark, as we have the most developed network of serviced offices and coworking space for rent in the Philippines. The availability of our spaces ranges from private offices and coworking areas to swing space and virtual office.
The Clark Freeport Zone (CFZ) is an image of the wave of the modernization that swept the Philippines in recent years. The area features modern infrastructure facilities on top of abundant fiscal and non-fiscal incentives for businesses operating there within private offices for rent or in coworking areas.
The 4,400-hectare main zone and 27,600-hectare sub zone are set to transform Clark into an airport-centric urban center that addresses all the needs of top-of-the-line IT enabled industries, aviation, and logistics-related enterprises along with tourism and other sectors.
All standard office buildings in the area are furnished with security features including business access control, CCTV, and standby power generator covering standard load. The Clark IT park also has other amenities including a business center, wide open parking spaces, and a leisure center with badminton and basketball courts, billiards, mini-gyms, Internet cafes, and a go-carting facility.
CLARK OFFICE SPACE MARKET
Businesses in Clark also flourish at a remarkable rate. With around $25 billion worth of investment in the Clark Freeport Zone since the CDC's formation in 1993, more than 47,000 residents in the surrounding provinces are currently employed under Clark Freeport Zone, which now acts as the economic engine for the surrounding population.
Call us today for a quick consultation regarding our available office rooms for rent in Clark Freeport Zone.